The most important element to consider when applying for a Spouse Visa is whether you have a genuine and continuing relationship with your partner, to the exclusion of all others. If you can prove this effectively it will make your application far more likely to be successful.
There are four different major types of Spouse Visa. They are the Spouse Visa, De Facto Spouse Visa, Prospective Spouse Visa and Interdependent Spouse Visas. You can find detailed descriptions of these Visas and their requirements here at: www.immi.gov.au/migrants/family/family-visas-partner.htm
When establishing that you have a genuine and continuing relationship, the Department considers four key elements that make up a typical Spousal relationship. Financial details such as whether you have shared bank accounts and bills will help build your totality of evidence when proving your relationship. Household status such as having resided together and outlining significant times you've physically spent together will also aid your case.
Social events such as work BBQ's and mutual friend gatherings where both partners attend, demonstrate a societal knowledge of the matter of fact nature of the relationship. Finally Commitment acts such as Marriage, having a child together and moving a long distance to be together paint circumstances strongly indicative of a spousal relationship.
Jensen Tan | May 2013
Is it necessary for overseas job seekers to complete an IELTS before coming to Australia? First and foremost, we will need to understand the purpose of IELTS.
IELTS, also known as the International English Language Testing, is the preferred English language testing system globally for those who are required to demonstrate their proficiency in the English language in various areas such as education, work professions or immigration.
There are two training versions of IELTS - the Academic Version and the General Training version. The academic version is more commonly for people who aim to study. The general training version is purely for non-academic purposes like for immigration requirements and for gaining work experiences.
Does everybody need to do it?
Not everyone is required to do the IELTS. Let's take a look below at some of the people who will be exempted:

Citizens from the following countries:
(A) Canada
(B) New Zealand
(C) The Republic of Ireland
(D) The United Kingdom
(E) The United States of America
If you are not from any of these abovementioned countries and you are serious about coming to Australia, ideally the next step for you would be to take the IELTS!
For more information and to find your nearest IELTS Test Centre, go to www.ielts.org
---
Jensen Tan | May 2013
I am not sure if you are aware that Job2Go has a new website page layout! It is now packed with more information for job seekers within Australia and all over the world. In it, you will have access to professional advice on job searching, sitting for interviews, writing your resume, and much more!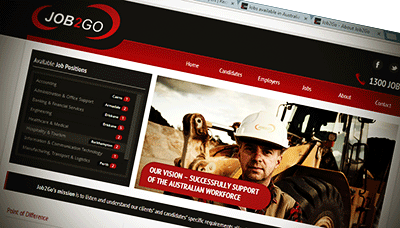 The team at Job2Go has worked hard to piece all this information together for YOU. We are more than just another recruitment company; Job2Go seeks to help every genuine job seeker to be placed in a job!
While you look through our website, do look out for our faces on the 'About us' page! Perhaps you will be able to identify me and see how I look like in person!
For those who have Facebook and would like to receive the latest news on career advice and even just to be friends with us; LIKE us here - Facebook. We also have a Twitter page for the Tweeterbirds! - Twitter.
---
Jensen Tan | May 2013
For a foreigner to live in Australia, he/she needs an Australian visa. For a foreigner to work in Australia, he/she needs an Australia visa AND a job. Finding a job is as tough as the current migration laws. This is where Job2Go comes into the picture.
AUTOMOTIVES MECHANICS, PANEL BEATERS AND VEHICLE SPRAY PAINTERS!
Do you enjoy working with vehicles? We have got employers who are urgently looking for car mechanics, technicians, and panel beaters, spray painters, and more. They are willing to sponsor YOU on a work visa. This visa will allow YOU and your family to live and work in Australia.
Job2Go is currently in the process of upgrading the skills of overseas automotive specialists (panel beaters, car spray painters, etc.). If you are interested in knowing more information on how to upgrade your skills with us, send an email to jensent@job2go.org. Don't forget to attach your resume and add information about your nationality, age and your years of experience in the automative industry.
Please mention in your email that you are writing in regards to this newsletter.
---
"The only limits to being the person you truly want to be are your own self-limiting beliefs and thoughts. In every moment, you have the power to choose your life"
---
NO BORDERS Migration Advocates
Level 4, 20 Park Road
Milton 4064
Queensland
AUSTRALIA

Website : www.noborders-group.com
Subscription:


[SUBSCRIPTIONS]