Visa when Both Partners Are Not Australian and Coming to Australia

It's possible for partners who aren't Australian to obtain permanent or temporary residency. However, they'll not come under Australian spouse or parent visa based on the requirements.
Immigration News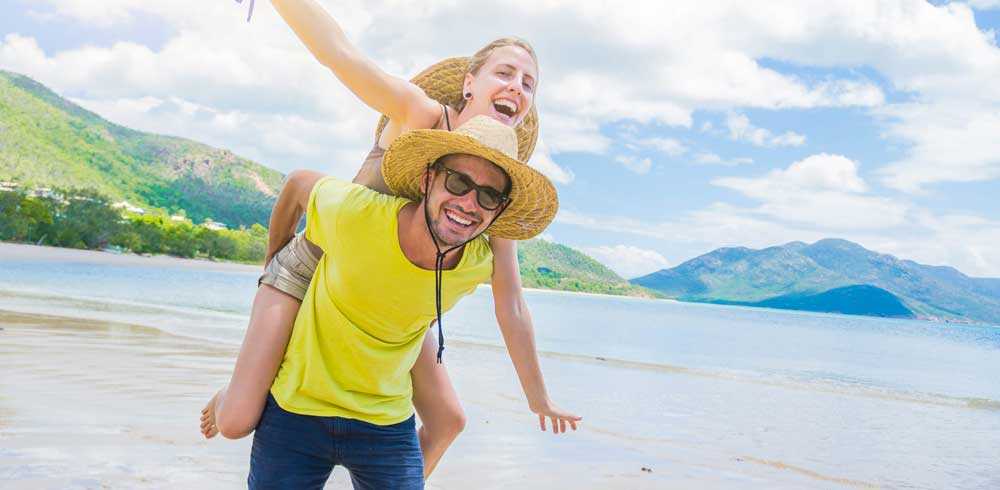 It's possible for partners who aren't Australian to obtain permanent or temporary residency. However, they'll not come under Australian spouse or parent visa based on the requirements. Usually, they have to meet eligibility requirements for obtaining Australian citizenship. So before you lodge your visa application, be sure to know the eligibility criteria for Australian citizenship.
Why Non-Australian Partners Apply to Live in Australia
There are several reasons why couples may choose to migrate to Australia. Sometimes it's just about a change in the environment and getting to meet new people. The good thing is that the government allows people from other countries to join the Australian community through various visas.
Apart from applying for Australian citizenship, you can come into the country as a student, employee, or business owner, and there are different visa categories for each. For these visas, each partner is required to lodge a separate application. All you need to do is check the eligibility criteria and follow the necessary steps to complete the application process.
To ensure your visa application isn't rejected along the way, it's essential to provide all the required documents. You can always find out from the migration department know what you need to bring.
Benefits of Becoming an Australian Citizen
Once you obtain permanent residency in Australia, you're allowed to stay in the country indefinitely. Nevertheless, you'll have to apply for a Resident Return Visa every five years if you want to go abroad and come back to the country.
On the other hand, when you acquire Australian citizenship, you can stay outside the country as long as you wish and come back whenever you want.
Other benefits include the right to study, work, and own a business in Australia. In essence, you'll be enjoying similar rights with those who acquired citizenship by birth.
Australian Citizenship Requirements
Both partners must be holders of Australian permanent resident status for four years and must have lived in Australia for at least four years.
Permanent residents or eligible New Zealand citizens for the past 12 months.
You should be away from Australia for not more than 12 months in total for the past four years, including not more than 90 days in the past 12 months.
Both of you must satisfy the character requirements in place.
Character Requirements
If you're above 18 years and applying to become an Australian citizen, you should prove that you're of good character. Usually, the Australian Department of Home Affairs wants to make sure you'll uphold and obey the laws of Australia and meet other commitments made through the citizenship pledge.
Here's what they may consider:
Both current and past criminal convictions.
Any court obligation you may be having in Australia or overseas.
Your relation with people of concern.
Any incident of reported domestic violence.
Whether you've been honest in your dealings with the Australian community. This includes providing false or misleading information regarding your visa or permanent residency application.
Knowledge About Australia
If you're applying to become an Australian citizen, you should know more about the country. It's part of the eligibility requirement. Usually, applicants will take the citizenship test for the department to assess this.
At the time you're lodging your application, you're required to know about:
Australia's democratic beliefs, rights, and liberties.
Australia and its people, including their cultures.
The law and government in Australia.
To meet the knowledge requirement, you should score at least 75% in the citizenship test. Nevertheless, some applicants are exempted from the test, and you can check Australia's migration website to see whether you should take the tests or not.
Language Requirement
Anyone applying to become Australian citizen must have a basic knowledge of the English language, as it's the country's national language. As such, both partners need it to live a full life in Australia. Passing the citizenship tests means you effectively communicate in English, and so you automatically meet the language requirements.
For applicants exempted from the citizenship test, they must have an interview to demonstrate that they understand what it means to become an Australian citizen and know the responsibilities and privileges of Australian citizenship adequately.
Lastly, citizenship requires a long-term commitment. As such, you should prove to Australian Department of Home Affairs that you intend to live and maintain a close relationship with the country while overseas.
Why Your Citizenship may be rejected
It's not enough to meet the eligibility criteria for you to be granted Australian citizenship. In some circumstance, the Australian Department of Home Affairs may not approve your application.
To begin with, your visa application can be rejected if the department isn't satisfied with your identity. Usually, one's identity is assessed from birth.
The department will also reject your application if:
You are assessed as a threat to Australia's security.
You were serving a prison sentence of more than 12 months, and it's been two years since your release. For repeat offenders, a sentence of 10 years is to be considered.
You're under certain conditions set by an Australian court and an action may be taken against you in case you go against the orders.
An applicant is in prison or psychiatric institution by order of the court at the time of decision.
You're not in Australia at the time the department decides your application.
Generally, that's what it takes to acquire Australian citizenship. Currently, there are delays in the visa application process due to the pandemic. As such, it may take longer to obtain the visa. However, we hope things will ease soon so that you can live your dream. Meanwhile, you can still lodge your visa application and wait patiently.
Author: No Borders Webmaster Readers: 682