Skills Assessment Process And Different Skills Assessing Bodies

If you're planning to relocate to Australia on a work permit or visa, you must meet specific skill requirements.
Immigration News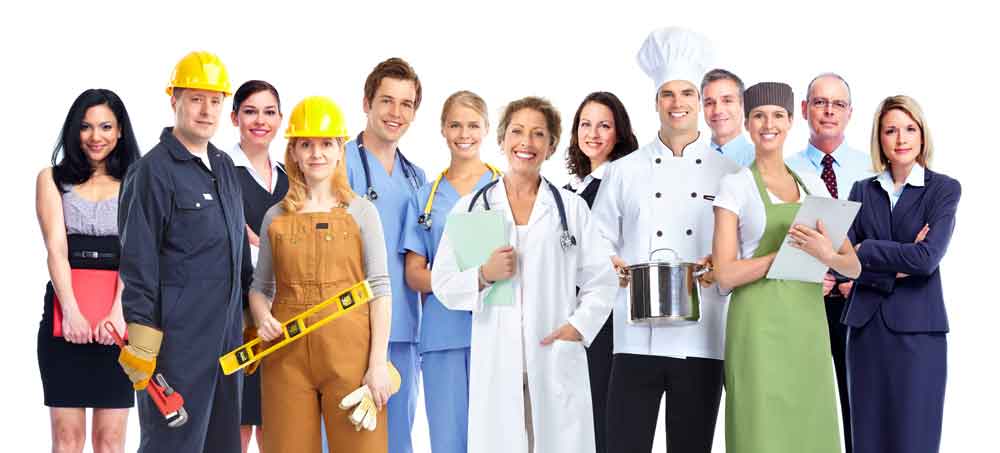 If you're planning to relocate to Australia on a work permit or visa, you must meet specific skill requirements. Unlike other visas, it might take time before your work visa is approved.
To begin with, you have to go through the skills assessment process. Usually, skills assessments are issued by relevant authorities. It's the applicant's responsibility to contact the relevant skills assessing bodies for skills assessment if requested by the Australian immigration department.
It's important to note that each skills assessment body has its assessment procedures, time-frame, and charges. So, get to know more about the assessing authority before beginning your skills assessment.
Also, keep in mind that the migration department will only accept a skills assessment from relevant authorities. Therefore, it's important to know the bodies that are allowed to conduct skills assessment on behalf of the migration department.
For some visa subclasses, it's not mandatory to obtain a skills assessment, while for others it's a requirement. As such, take time to read through the available information about the visa you're applying for to check whether skills assessment is required.
Visas That Require Skills Assessment
If you're applying for one of the following visas, you might need skills assessment from relevant bodies.
1 General Skilled Migration (GSM) visas
The visas that fall under this category include skilled independent visa (subclass 189)-points tested stream, skilled nominated visa (subclass 190), and skilled regional visa (subclass 491)- invited pathway.
To be invited to apply for points tested visa, you must first nominate an occupation that's on the relevant skilled occupation list for the given visa subclass. Also, your skills assessment must be valid at the time of invitation.
Usually, an applicant is encouraged to plan for a skills assessment way before submitting an EOI in SkillSelect.
Depending on the assessment authority you choose, you might be issued with more than one type of skills assessment. Even so, you must obtain a skills assessment that meets the requirements for permanent migration.
Some skills assessing bodies may issue a provision skills assessment for recent graduates of Australian educational institutions, applying for subclass 485 visa. Nevertheless, a skills assessment issued for a subclass 485 visa isn't suitable for points tested visa.
The two visa subclasses in this category include the employer nomination scheme (subclass 186) and regional sponsored migration scheme provisional (subclass 494).
Employer Nomination Scheme (subclass 186)
- Under both the temporary residence transition stream and labour agreement stream, a skills assessment is not required during application. Even so, a decision-maker may still request you to submit an assessment if it is necessary before your application proceeds to the next stage.
For applicants applying under the direct entry scheme, a skills assessment is required. Your skills assessment should show that the assessment has been done by a relevant authority.
Keep in mind that the skills assessment is not valid after its expiry date which is usually indicated by some assessing bodies. Skills assessments without an expiry date are usually valid for 3 years from the date of assessment. Also, you must have been a full-time employee in that occupation for at least 3 years, at the level of skill required for the occupation.
However, a skills assessment for a Temporary Graduate visa is not a valid assessment for this visa subclass.
Regional Sponsored Migration Scheme Provisional (subclass 494/191)
- Just like visa subclass 186, a skills assessment isn't required when applying under temporary residence transition stream. A decision-maker may only ask you for a skills assessment if it's necessary for deciding your application.
If you're lodging a visa application under direct entry stream, you must submit a skills assessment for certain occupations falling under IMMI 12/096 Specification of Occupations and Assessing Authorities.
For the skill assessment to be valid, it must have been conducted by a relevant authority and must not have expired. You can check the expiry date indicated on your skills assessment.
Temporary Skill Shortage visa (TSS)
Not everyone applying for this visa needs to have a skills assessment to complete the visa application. Therefore, before applying for this visa, check whether you need a mandatory skills assessment to lodge the application or you qualify for an exemption. If you're eligible for an exemption, be sure to provide relevant evidence during the application.
Note that the migration department might ask for a skills assessment even when it's not required. In this case, they'll notify you in writing.
Temporary Graduate visa (subclass 485)
These visa holders must contact the relevant authority for their occupation and obtain a skills assessment. In case your skills assessment is done based on the qualification you obtained in Australia while on a student's visa, the qualification must be from studying a course registered on CRICOS.
For your visa application to go through, you must provide evidence that you've applied for a skills assessment with a relevant assessing body. Also, ensure your skills assessment is valid by checking the expiry date indicated by the assessment authority.
Note that only applicants applying in the graduate work stream need to submit a skills assessment during the application. Applicants in post-graduate workstream don't need to obtain a skills assessment to lodge an application.
How to Get A Skills Assessment?
The skills assessment process starts with contacting the relevant assessing bodies for an assessment. Be sure to check whether the assessing authority is the appropriate one for your nominated occupation. Since each assessing authority has its own professional standards, timeframe, and charges, the assessment can take some time.
If you get a positive assessment result, go ahead and provide a scanned certified copy of your skill assessment with your visa application.
We have several assessment bodies approved by the migration department. You can always check the migration's website to find a relevant body.
Conclusion
To qualify for a skilled Australian visa, be sure to obtain a skills assessment from a relevant assessing authority. You can always check the migration department's website for more information.
Need help with your Visa?
Call 1300 066 267 to book a free consultation with No Borders Migration Agents
Author: No Borders Webmaster Readers: 1090