Important Changes to the Australian Government's Migration Program: Visa Fee Increase & Major Reforms - Apply Now to Beat the Fee Hike

Immigration News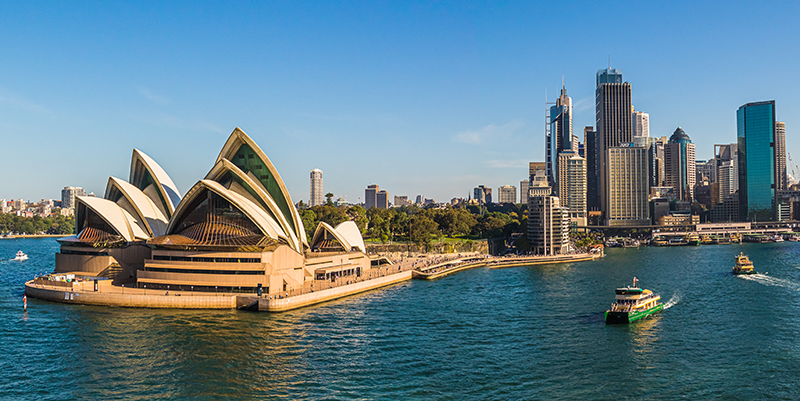 On 9th May 2023, Treasurer Jim Chalmers unveiled the Federal 2023-2024 Budget, which includes several changes to the migration program set to take effect from 1st July 2023. One significant change is the increase in Visa Application Charges (VACs) implemented by the Department of Home Affairs, with fees rising between 6% and 40% depending on the visa subclass.
Reasons Behind the Department of Home Affairs' Decision to Raise Visa Fees
The decision to raise visa fees can be attributed to various factors. One possible reason is the government's plan to bolster visa processing capacity by hiring additional processing officers. Furthermore, a budget allocation of $27.8 million has been made over a two-year period, starting in 2023-2024, to enhance the current visa ICT systems. These improvements aim to streamline processes and improve service delivery efficiency, resulting in faster visa outcomes for applicants.
Impact of Visa Fee Increase on Applicants: Financial Considerations and Opportunities
The increase in visa application fees may present challenges for potential applicants, particularly in meeting the financial requirements and pursuing opportunities such as education, employment, or personal goals in Australia. For instance, the current visa application fee for a Partner visa (subclass 820/801 or subclass 309/100) stands at AUD 8,085, but by 1st July 2023, it will rise to AUD 8,570.10. Notably, the Business Innovation and Investment visa will see the highest increase of 40%. Therefore, it is highly recommended that eligible visa applicants apply for their desired visa as soon as possible to secure the current fees before the changes come into effect.
Potential Implications for Visa Sponsors: Is the Fee Increase Relevant?
As of now, the fee increase only applies to visa application charges. However, there is a possibility that sponsorship or nomination fees may also be subject to changes. Sponsors could be affected depending on whether they cover the visa applicant's fees. If an employer acts as a work sponsor and only assumes responsibility for sponsorship and nomination fees, the visa application fee increase will not impact them at present. However, if you intend to sponsor your parent on a Parent visa and plan to cover the associated costs, the VAC fee increase may affect you.
Take Action Now: Apply for Your Desired Visa Before the Fee Increase
If you have plans to apply for an Australian visa for travel, study, work, or permanent relocation, it is strongly advised that you submit your application promptly to avoid the impending fee and charge increases by 1st July 2023. By applying sooner rather than later, you can secure the current fees and avoid any financial burdens resulting from the upcoming changes.
Uplift in Visa Application Charges
| | |
| --- | --- |
| Visa Type | Percentage of Increase |
| Business innovation and Investment visas | 40 % |
| Visitor, working holiday, work and holiday, training, temporary activity, and temporary (short-term stay visas) | 15 % |
| Other visas | 6 % |
| Pacific Engagement Visa and Pacific Australia Labour Mobility visas | Exemption from the increase |
Find out more details about the uplift of Visa Application Charges on page 9 of Budget Measures.
Budget Paper No. 2: Budget Measures
In conclusion, the Australian Government's migration program will witness significant adjustments from 1st July 2023, including an increase in visa application fees. These changes aim to improve visa processing capacity and enhance service delivery efficiency. Potential visa applicants should act swiftly to secure current fees, while sponsors should remain vigilant for any possible sponsorship or nomination fee changes. Taking proactive measures now will ensure a smoother visa application process and minimize the financial impact of the upcoming adjustments.
NB Migration Law is here to assist you every step of the way with your visa application. We take pride in having a dedicated team of highly skilled migration agents who are ready to provide guidance and support. Call us today for an obligation-free consultation.
Author: No Borders Webmaster Readers: 686