Top 7 In-Demand Occupations in Australia: Skilled Workers Waiting for 189 Visas to be Granted – Is your occupation on the list?

Immigration News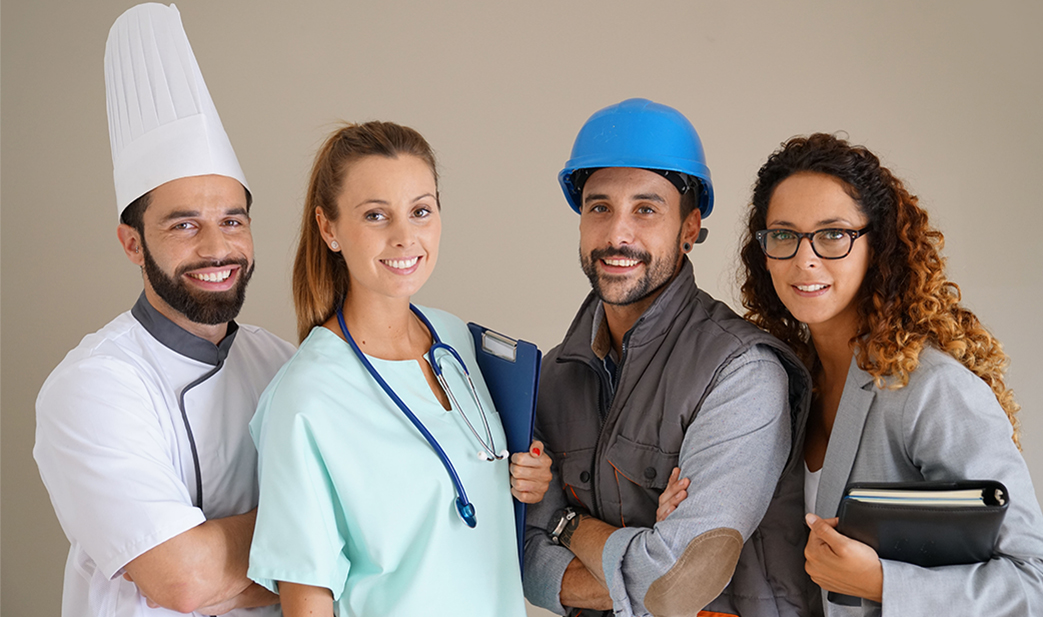 As of February 28, 2023, there are thousands of skilled workers who are waiting for their 189 Skilled Independent visas to be granted under the SkillSelect system in Australia. Applicants hail from a diverse array of fields spanning from hospitality to healthcare and engineering.
The top seven occupations among these waiting applicants include chefs, general accountants, mechanical engineers, civil engineers, registered nurses, software engineers, and aged care nurses. These occupations are in high demand in Australia and are essential for the country's growth and development.
Top 7 Occupations waiting for visa GRANT (28 Feb 2023)
| | | |
| --- | --- | --- |
| ANZCO | Occupation | Applications in SkillSelect |
| 351311 | Chef | 1,923 |
| 221111 | Accountant (General) | 1,615 |
| 233512 | Mechanical Engineer | 1,432 |
| 233211 | Civil Engineer | 1,293 |
| 254499 | Registered Nurses nec | 1,096 |
| 261313 | Software Engineer | 994 |
| 254412 | Registered Nurse (Aged Care) | 924 |
* Lodged applications in SkillSelect for Skilled Independent visa subclass 189 at 28 February 2023.
Source: The Urgent Need for Chefs in Australia: A Look at the SkillSelect Visa Backlog | Anzscosearch
Chefs:

The most in-demand occupation among the waiting applicants is Chef, with a total of 1,923 applications in the queue. Due to the pandemic, there is a shortage of skilled chefs in Australia, leading to a growing demand for hospitality professionals in the country.
Accountants:

In the second place, with 1,615 applicants waiting for their visas, are General Accountants. Accountants play a crucial role in ensuring the financial stability and growth of organizations, making them highly sought after in Australia.
Mechanical Engineers:

The third occupation on the list is Mechanical Engineers, with 1,432 applicants waiting for their visas. These professionals are essential in many industries, including manufacturing, construction, and mining.
Civil Engineers:

Civil Engineers rank fourth on the list with 1,293 applicants. With the increasing population and urbanization in Australia, the demand for qualified and experienced civil engineers has grown.
Registered Nurses

(nec) and Software Engineers: Registered Nurses (nec) and Software Engineers rank fifth and sixth on the list. Registered nurses are in high demand in Australia's healthcare industry, and software engineers play a crucial role in the country's technology sector.
Aged Care Nurses:

Finally, in seventh place, are Registered Nurses (Aged Care) with 924 applicants waiting for their visas. The aging population in Australia has led to a growing demand for aged care nurses to provide care and support to elderly people in residential care facilities.
In Conclusion, skilled people in Australia should consider applying for the 189 Skilled Independent visas because it offers permanent residency, allowing them to live and work in Australia indefinitely.
It also provides flexibility in terms of employment opportunities and enables individuals to access public services such as healthcare and education. Additionally, it offers a clear pathway to citizenship.
Our experienced team of migration lawyers can assist you in every step of the application process, from determining your eligibility for a 189 Skilled Independent Visa to
lodging your application and liaising with the Department of Home Affairs on your behalf.
Talk to the migration team at No Borders Law Group today.
Email: service@noborders-group.com
Tel: +61 7 3876 4000
Consultation: https://www.noborders-group.com/form/free-consultation
Author: No Borders Webmaster Readers: 1231