No Borders Migration Agents / Lawyers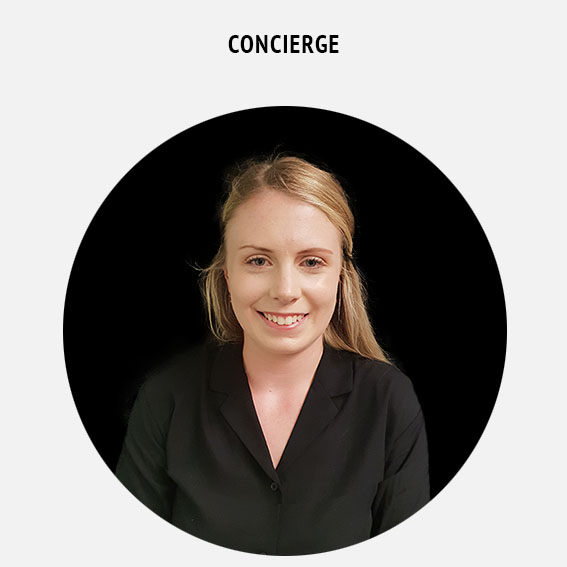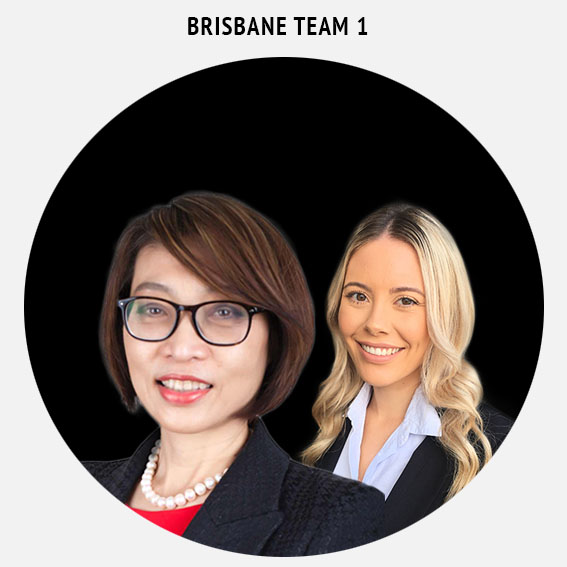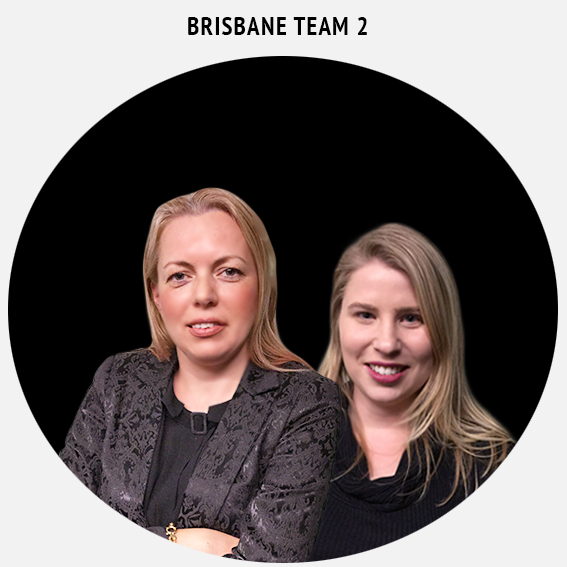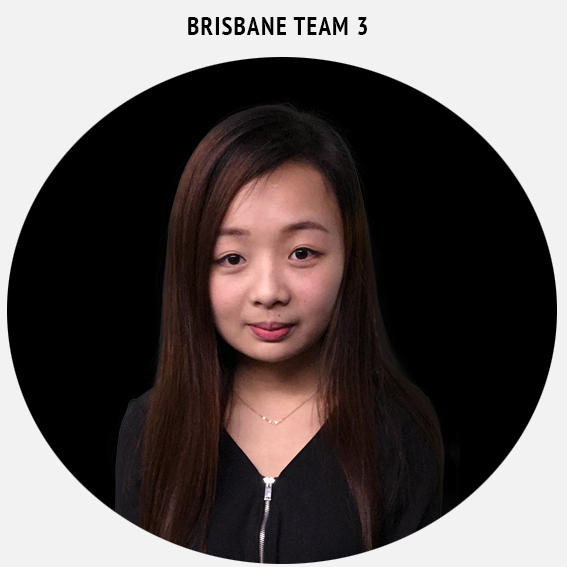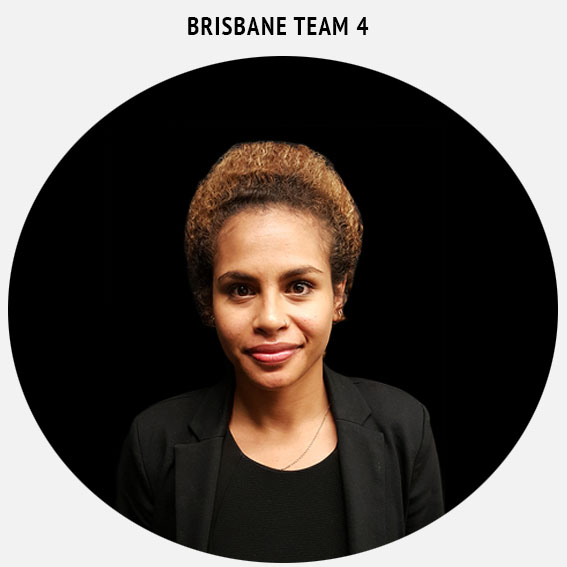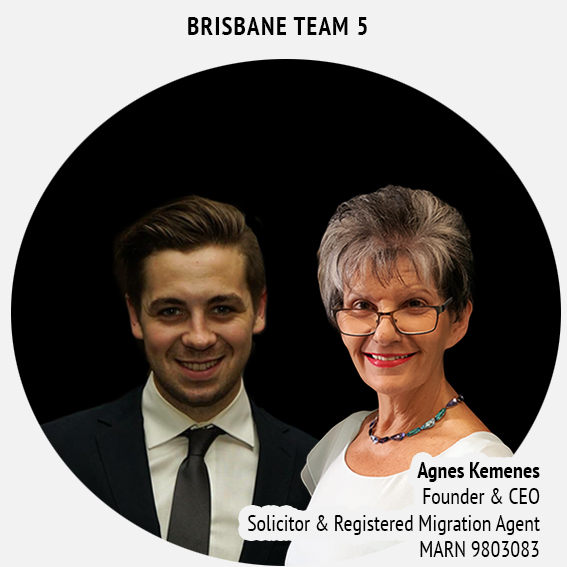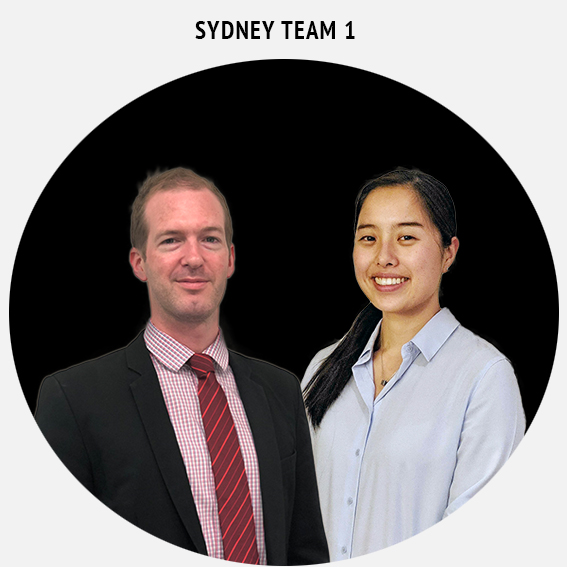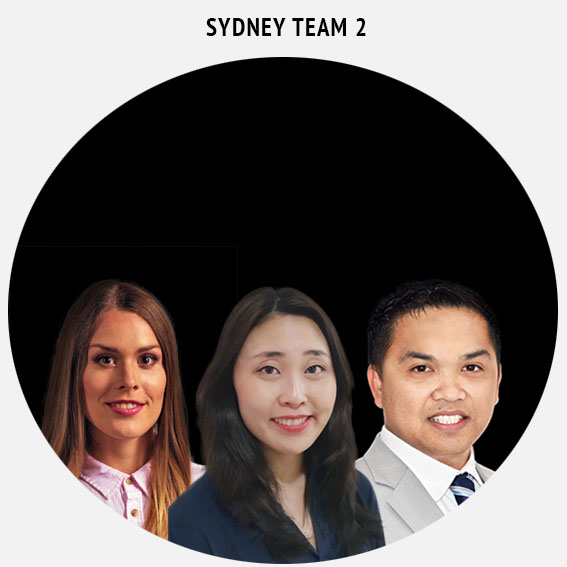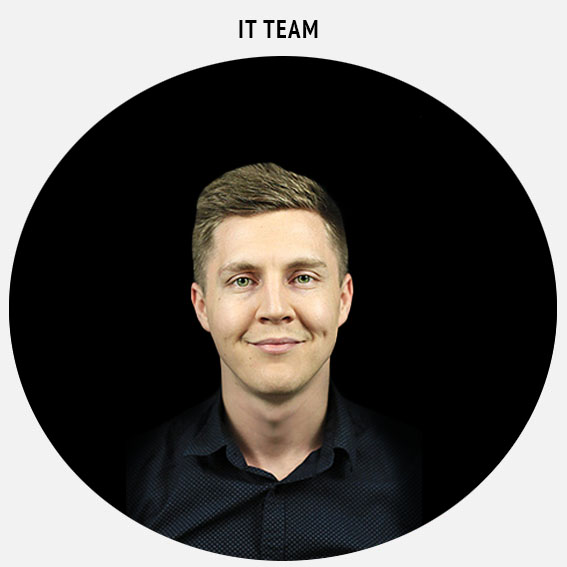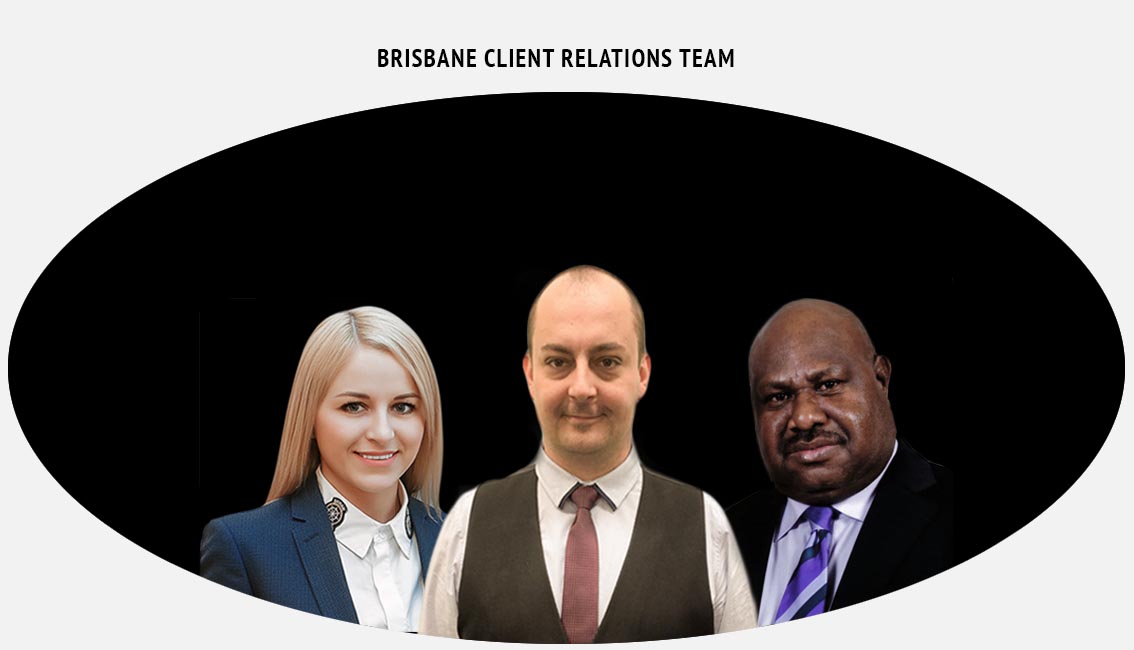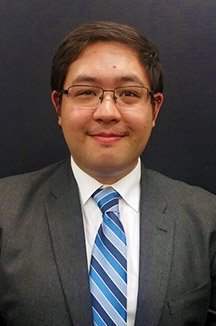 Brandon Beasley
Brandon is a Junior Solicitor Migration Co-ordinator in our Sydney team and originally from the United States.
Having lived abroad when he was younger in Singapore and Hong Kong, studied abroad in Paris and Beijing, and is now currently in Australia, Brandon knows the challenges faced by migrants.
With a strong interest in traveling the world - some say it is easier to list the places he has not been to. He hopes to one day travel to all the countries in the world.
Brandon holds a Juris Doctor from the Australian National University and a BA in International Studies and French from Colby College in Maine, USA. He has completed the Graduate Diploma in Legal Practice and was admitted as a Lawyer of the Supreme Court of New South Wales in 2017.
Brandon speaks English, Mandarin and French.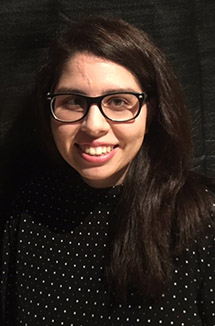 Tamanna Hashemee
Tamanna Hashemee is our Junior Solicitor and Migration Advocate in Sydney.
Tamanna's interest in law and her career in the field of migration and cultural integration was ignited by her parents' migration journey to Australia as refugees.
With a passion for social justice issues and international law, Tamanna is committed to providing ongoing support and guidance to clients throughout the application process; given the complex nature of immigration law.
Tamanna holds a Juris Doctor degree from the University of New South Wales, a Graduate Diploma in Legal Practice and a Bachelor of International Studies degree from Macquarie University.
Tamanna is also a NSW Justice of the Peace and is fluent in both English and Dari.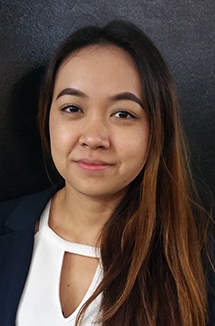 Jessie Cunningham
After graduating from University of Queensland with a Bachelor of Business Management, I was given the opportunity to work at No Borders Group in April 2016 and was given the opportunity to move to Sydney as a full time to progress my career.
Although having lived on different visas in different country since the age of 10, my passion for migration truly developed when I started working at No Borders. I find that there is so much to learn every day and finds myself working with different scenarios every day.
I believe that if you are dedicated and have passion for what you do, success is within reach.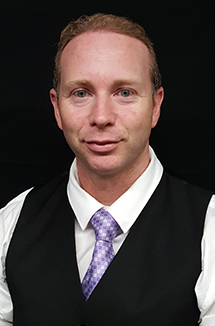 Lloyd Cooper
Lloyd Cooper joined No Borders in February 2016. He brings the strength's and disciplines required to increase turnover, professionalism, client service and commitment to success. These strengths include detailed project planning, financial management and team building. His past experience has been as a General Manager, National Safety and Training Manager with a mid-tier training company and as a Superintendent/Specialist for Major Mining Company RIO TINTO. Lloyd also spent 12 Years in the Australian Defence force and a Medic, Lab Technician and as an Emergency Responder with Special Operations Command. Lloyd demonstrates an unparalleled commitment to develop No Borders into a globally respected and renowned legal firm.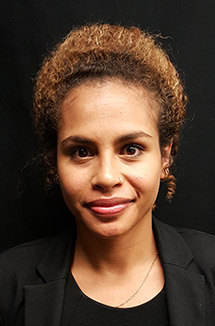 Pamela Taukuro
Pamela Taukuro is a Solicitor and Migration Advocate at No Borders Migration.
Pamela was born and raised in Papua New Guinea and came to Australia in 2007 to further her study. She graduated from Griffith University in 2012 with a Bachelor of Laws and also graduated from the Queensland University of Technology in 2014 with a Masters of Law. Pamela was admitted as a solicitor to the Supreme Court of Queensland on 3 September 2013.
Pamela was granted her Permanent Residency in 2006 and understands personally the trials and tribulations associated in migrating to Australia. Pamela has previous experience working with the Director of Public Prosecutions in Papua New Guinea, the Welfare Rights Centre and with a Barrister specialising in Intellectual Property. Throughout Pamela's employment history she has developed professionalism, attention to detail and personal understanding of the clients' needs by ensuring positive outcomes are achieved. Ultimately, Pamela is passionate and driven in achieving her client's dreams in migrating to Australia.
In Pamela's spare time she loves to spend time with her family and play beach volleyball. Pamela recently participated in the 2016 Australian Indoor Beach Volleyball Championships.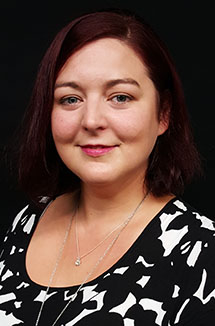 Janet Palmer
Janet is an Australian/ British dual national with both personal and professional migration experience.
Venturing over the oceans, Janet worked in London assisting clients in their applications for Australian and UK visas. Whilst in London she met her partner and experienced the difficulties of needing to lodge a partner visa for him to be able to join her in Australia. Janet knows how frustrating the waiting times can be and will do her best to calm the nerves of her clients, all the meanwhile knowing they will not breathe a sigh of relief until the visa is actually granted.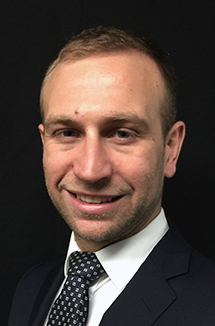 Adam Saunders
Adam holds a Bachelor of Laws and a Bachelor of Government and International Relations from Griffith University. He is currently completing his Graduate Diploma of Legal Practice at QUT with a view of becoming admitted in 2017.
Adam has a strong interest in travel and culture and always strives to make overseas trips. He has travelled abroad to various destinations including Europe, Brazil and Southeast Asia, meeting people from many different walks of life. Adam has experience working in criminal law and personal injuries, where he has established a passion for helping others who are in need. Adam has a strong passion for migration law and assisting those wanting to relocate to Australia for a new way of life.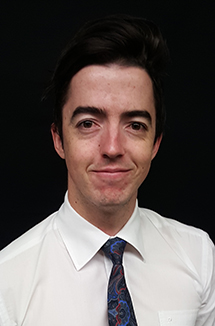 James Hand
James is a registered migration agent and solicitor, and leads Brisbane's Team 3 at No Borders.
He is a graduate of the Bachelor of Urban Development (Property Economics) and a Bachelor of Laws from the Queensland University of Technology (QUT). He was admitted as a solicitor to the Supreme Court of Queensland in November 2016.
With his parents being migrants from Canada, himself having lived abroad in Germany and partaken in extensive travels through Europe, James has interacted with people from all over the world. This has enlivened his passion to help those who wish to migrate to Australia. Whether you strive to work, study, or live in Australia, James will do his best to assist you and make it a smooth transition.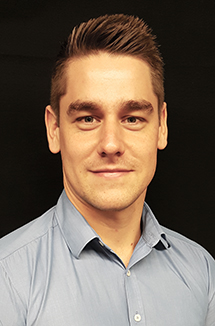 Jason Heal
Jason has been appointed to the role of Customer Service Executive, with a focus on Sales, Marketing and Customer Satisfaction. He graduated from Griffith University in 2013, with a Bachelor of Psychological Science and a Bachelor of Business (Marketing).
After graduation he undertook an Internship with No Borders Migration Advocates and after only 2 months was employed in a full-time capacity allowing him to progress his professional career with enthusiasm and persistence.
Originally from Adelaide, but spending the majority of his life in sunny Queensland, Jason is proud to have been born and bred in Australia. Despite not having personally experienced the hardships and stresses that can be faced through the migration process. Jason's Australian upbringing and multicultural work experience has allowed him to develop a keen work ethic and a strong sense of empathy for the plight of his clients.
His consistent contact with persons from throughout the world ensures he provides a professional service tailored to the needs of foreign client and domestic clients alike, always striving to assist them in achieving their goals.
Jason believes it cannot be underemphasised how important it is to deliver the highest standard of service to clients as this is often the fundamental aspect that distinguishes a leading company from its competitors.
Jason has been exceptionally well spoken of by clients and colleagues alike for his dedication, empathy and commitment.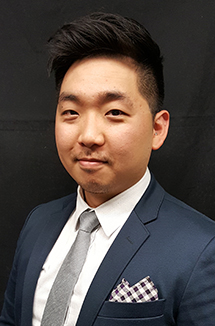 Kris Ahn
Kris Ahn is No Borders senior migration agent and lawyer.
Kris was awarded with Bachelor of Laws and Bachelor of Business (Finance Major) from the University of Technology, Sydney and was admitted as a Lawyer of the Supreme Court of New South Wales in 2011. Merely 3 days after his admission, he was offered a partnership and have established an interstate law firm in Perth, Western Australia. In merely less than two years, Kris had worked with diversity of clients, from multi-million dollar international mining and engineering companies to individual overseas visitors seeking to call Australia home.
From Seoul Korea, he migrated to Sydney Australia at young age in late 1996. Due to all the complications, Kris had to fight for his Permanent Residency by self-representing himself at the Migration Review Tribunal (MRT) - which he won. It took exactly 10 years to obtain his Permanent Residency, and then finally and proudly his Australian Citizenship in 2008.
Kris' passion and drive working in Migration Law roots from his personal experience as a migrant. Kris knows and understands far too well of the struggles and hardships that many migrants experience.
Equipped with this passion, personal and practical experience, and professional knowledge, Kris now leads 5 teams of migration advocates and legal assistants of No Borders Migration Advocates.
Kris is a registered Migration Agent, under Migration Agents Registration Authority (MARA) - 1171577.
Kris currently holds a Practicing Certificate as a Solicitor of the Supreme Court of Queensland.
Kris is also enrolled as a Solicitor and a Barrister of All Federal Courts of and the High Court of Australia.

He is an Accredited Specialist in Immigration Law.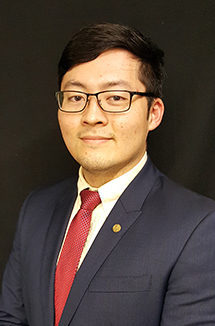 Daniel Law
Daniel Law is a Solicitor and Migration Assistant at No Borders Migration.
Daniel graduated with an Bachelor of Laws from the Univeristy of Queensland in 2014, and was admitted as a Solicitor of the Supreme Court of Queensland in 2015. Prior to joining No Borders Migration, Daniel was employed as a solicitor for various commercial practices in Queensland, and was part of a team that handled the acquisition of a major shopping centre in Inner Brisbane. In addition to his experience in commercial law, Daniel has also appeared extensively at the Magistrates and District Courts for criminal matters.
Originally hailing from Brunei, Daniel was granted his Permanent Residency in Australia in 2016. Daniel's passion for Migration Law has grown by leaps and bounds since experiencing the migration process first hand. Daniel understands the difficulties faced by clients in every level of migration, be it at the very beginning or at the very end of the process.
Daniel is a strong believer in access to justice and advocacy, and works passionately to achieve the best outcome for clients.
In his spare time, Daniel enjoys spending time with friends and family.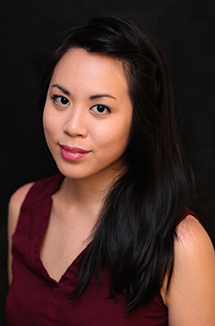 Leah Kang
Leah Kang is a Junior Solicitor and Migration Coordinator in our Sydney team.
Leah has a strong interest in social justice issues, and has worked with human rights NGOs in prior to entering the legal industry. Before commencing her career with No Borders Migration, she gained a wide range of legal experience in Commercial, Employment, Intellectual Property, and Migration Law.
Having moved to Australia from Singapore, Leah has a deep understanding of the challenges faced by migrants, and is driven by the satisfaction derived from assisting happy clients achieve their migration goals.
Leah holds a Bachelor of Laws and a Bachelor of Arts in Government and International Relations from the University of Sydney, and a Graduate Diploma of Legal Practice. She is fluent in English and Mandarin.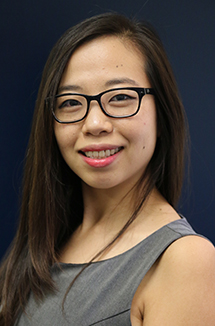 Mary Shin
Mary is the Practice Manager and Registered Migration Agent in our Sydney Team.
Born and raised in the hustle of Sydney, No Borders Migration has shifted Mary's perspective on the journey migrants partake throughout their migration to Australia and has developed a quiet passion for this area of law.
The satisfaction of knowing that the dedicated and hard work invested by the No Borders Migration teams brings endless opportunities for new lives for families from around the globe is incomparable.
Mary holds a Graduate Certificate in Australian Migration Law and Practice from Australian National University and speaks Korean as an additional language to English.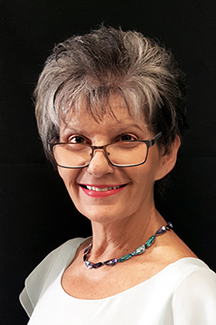 Agnes Kemenes
Agnes is the Founder and Director of NO BORDERS Migration Advocates and has successfully practiced as a Migration Advocate, MARN 9803083, since 1998. Agnes has a wealth of experience in helping individuals and businesses achieve their goals through migration. Her own experience as a migrant gives her special insight into her client's situations.
Agnes Kemenes arrived in Australia in 1987 from Budapest, Hungary. She did not speak English nor did she have any relatives, friends or contacts in Australia. As many migrants Agnes went through the 'Migration Syndrome' however through her dedication and sheer hard work she rose above all difficulties and established her life and subsequent Migration practice in 1998.

Agnes Kemenes was also a Finalist of the Queensland Ethnic Business Awards in 2010.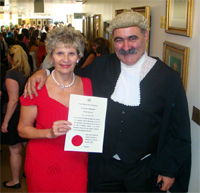 Her passion for people and Australia combined with her professional and legal knowledge quickly resulted in a constant stream of clientele due to referrals from her successful past clients. Whilst conducting a busy practice Agnes completed her legal studies, obtaining a Graduate Bachelor Degree at the Queensland University of Technology. Agnes got her admission as a lawyer in December 2008.
In addition to her continued studies Agnes participates in many corporate and political functions where she can voice her opinion about Australia's Migration Policy as well as establish corporate alliances for the benefit of her clients.
Agnes is a lovable character; she has charisma and a sense of uniqueness. She is genuinely concerned with assisting you in your migration process and makes you feel welcomed throughout the entire process. She is a lateral thinker; hence she will test every possible option in order to find the right solution for you and your families' migration to Australia.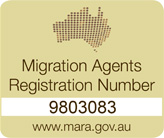 Agnes Kemenes is a member of "Australian Institute of Company Directors". Member No. 0048182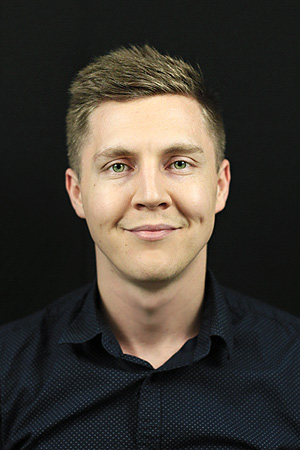 Eugen Schledewitz
Eugen has completed Bachelor of Science (Major in Media and Information Technology) through Media University in Stuttgart (Germany). He began working with No Borders in October 2008 as an Intership.
Eugen has been working on his own succesful projects in the past. This experience contributed to his current skillset and knowledge. He is passionate about Internet and Media and is aware about the importance staying uptodate and keep up with the trend in this area!
He migrated permanently from Germany to Australia with the help of No Borders in 2010.